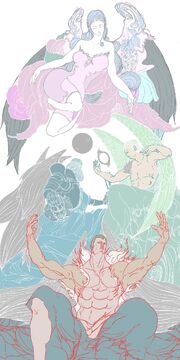 The Archangels are a group of characters who support Enoch by providing advice during his travels in El Shaddai: Ascension of the Metatron.
Uriel can sometime even assist Enoch during combat.
Official description
Edit
"A reliable team of angels that watch Enoch's journey from the side and offer him helpful advice.
As they possess no physical form, they come to earth in the shape of swans and guide Enoch with their divine voice."