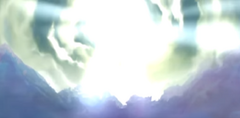 Heaven is the realm of angels and God.
Enoch served as a scribe in Heaven until he was asked to capture the fallen Grigori and prevent The Flood. Enoch returns to Heaven once when he becomes tainted by The Darkness. He spends ten years going through the trials before he is able to return to Earth.
The manga, being a prequel to the game, features Heaven prominently.